Watch any of our webinars or video demos on demand
Complete the form below to proceed to our multimedia library.
The workflow you've been waiting for is finally here.
Build
Define, order, and re-order your events and forms on a drag-and-drop interface.
Collaborate with your team on that same interface. Audit logs ensure that no changes are lost.
Update your forms as needed: the study build system will tracking versioning for you.
Preview the forms exactly how they'll appear and function for your users from within the build system.
Publish
Publish to a test or production environment in less than minute.
Invite study managers and sites with permissions you control.
Create a site or user once, and the system stores the record for use in other studies as needed.
Capture
Make data entry a joy with flexible, mobile-rich forms that feature real-time edit checks and auto-save.
Make data upload a joy with automation that ranges from simple batch imports to sophisticated APIs that connect to your existing systems.
Export data in any common file format.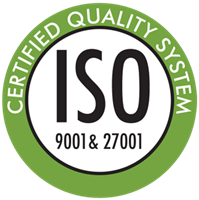 Electronic data capture that's trusted in more than 3,000 trials worldwide.

"Switching over from paper to EDC started out as an overwhelming task. After going through countless sales processes and demos, OpenClinica was a breath of fresh air. OpenClinica is a robust program with incredible flexibility, and extremely cost effective."
Laura Richie | Director of Data Management

"OpenClinica makes it easy for us to quickly deploy an intuitive and highly capable data capture experience to support our sponsors' demanding needs for high quality clinical data."
James Liu | QA Director
"OpenClinica gives us the freedom to conduct as many trials as we want to and the flexibility to do things our way.  Working with OpenClinica always makes me feel like my concerns are heard and taken seriously, even though we are a small company."
Tanu Bose, Ph.D., MBA | Director of Clinical Development and Marketing
"OpenClinica gives us the freedom to conduct as many trials as we want to and the flexibility to do things our way.  Working with OpenClinica always makes me feel like my concerns are heard and taken seriously, even though we are a small company."
Liz Robertson | Sr. Director, Bioinformatics